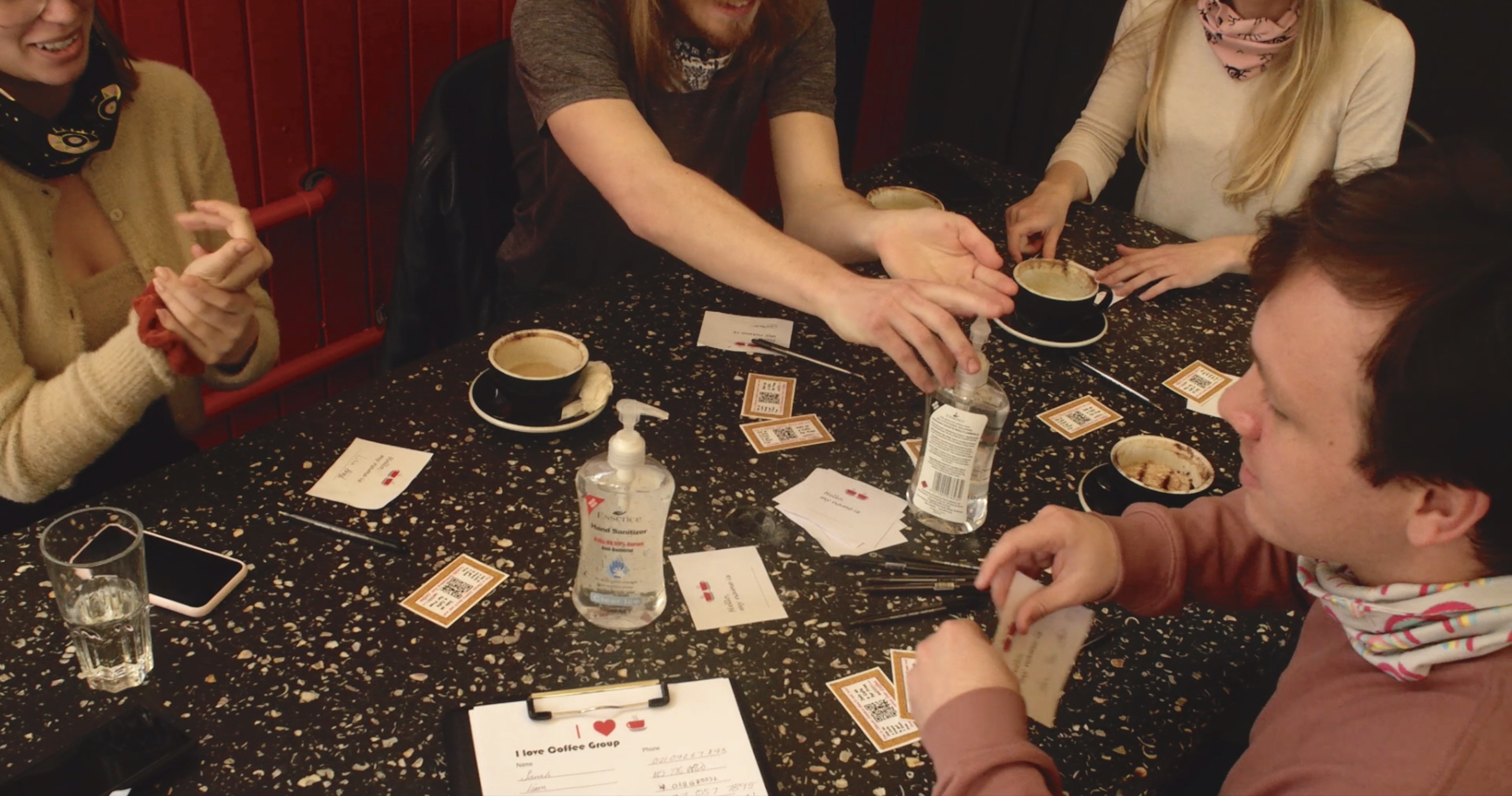 Invite a friend/s for 5050 Coffee.
Australia Canada New Zealand
United Kingdom United States
Join
5050 Cafe Friends

and turn online friends
into cafe friends
Meet your online friends in real life by selecting any café in over 5 different countries, then send them an invite to meet for 5050 Coffee
Meet people on an equal, fair and safe basis by agreeing to the 5050 Protocol
Meet friends from your area or who share your interests
If you identify as female, feel safe by choosing the 'Bring a friend' option
Meet one person or multiple people by sending an invite (with the same meet-up details) to more than one person
Add Interests and find like-minded people who also share your Interests
Be in control of your information
Vlog to Join and view vlogs to get to know what someone is like before meeting them
Upload a vlog and instantly become 5050 Verified
Be polite and Pause a person when you are not interested
Meeting people for 5050 Coffee is affordable and equitable
Select a 5050 Cafe Near You that has agreed to covid cafe requirements for their country
Select your local cafe and 'support local.'
Be social without using social media
Toggle autorenew to suit your requirements, deactivate or cancel at any time
INTRODUCE YOURSELF
Don't be a stranger. Use 5050 Intros to introduce yourself. Let people know your first name, where you're from, what you do and what you're into. Then take an interest in them by mentioning a few of their Interests.
VLOG
Joining by uploading a vlog means instant 5050 Verification. The 5050 V badge will display on your profile photo when you have a vlog present. Being 5050 V means that you are more likely to be who you say you are as vlogs are much harder to fake!
---
5050 COFFEE
It's about going 50/50 or 'Dutch.' Everyone must agree to the 5050 Protocol when they join which means paying for yourself. It creates a fairer, safer environment in which to meet new people.
Find Friends From Around The World
Fly A Flag And Show Where You're From
You must be over 18 years to join 5050cafefriends.com